For Vehicles & Personal Household Items
The following is enhanced with assistance from Portsmouth University who continue to support the project.
The purpose is to find solutions to protect Vehicles & Household property from the effects of flooding.
The product is a waterproof bag with supporting sides, structures that are deemed necessary and able to be erected in the minimum of time. For the product also to be a flat-pack item when not in use and easily stored for future use.
The product can either be used for Vehicles and this can be bespoke concerning the size required, the same applies for households.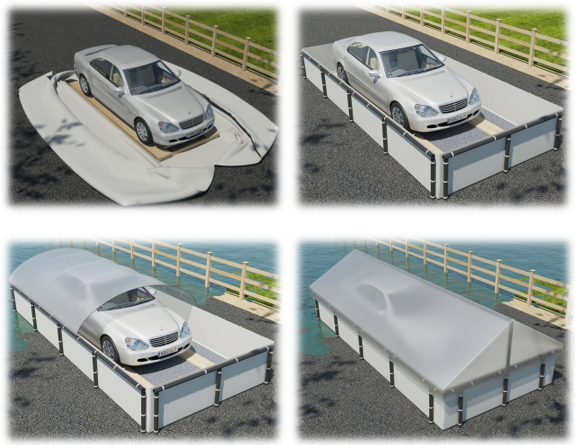 We are always open to any consideration to the commercial potential of the concept – the invention is protected by patent pending application.
For further details of this project, please contact us.